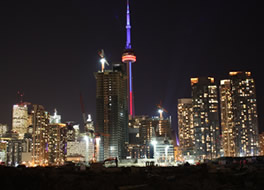 There will be a door prize at the September 2011 JUGT Pub Night!
A draw for one free seat in the Joomla Beginner Training class held in Toronto on September 28, 2011 courtesy of JoomlaTraining.com. Be sure you are at Scruffy Murphy's West - Etobicoke on Wednesday September 14, 2011 for the draw.

One lucky person will receive free admission for the Joomlatraining class taught by JoeJoomla along with JoomlaTraining benefits. This is a $349.00 value! You can use it for yourself or gift it to someone you know who would like to learn Joomla!

Joomla Beginner Training in Toronto is an all day training session that includes snacks and lunch. There is nothing you need to bring to the class except for yourself. Computers will be set up and ready to go for all registered attendees.


Additional benefits of the live JoomlaTraining are:
Workbook - A copy of Joomla Explained, the best selling Joomla book
Cheat Sheets - All the key information from the class in one useful guide
Forum Support - Six months of forum support with same-day answers to your questions
Videos - Six months of access to a video version of the class you take
Completion certificate - A personalized completion certificate
So don't miss the September JUGT pub night!